Access Living's Transitioning Services
Dariusz Barwacz
Manager – Community Reintegration
Access Living moves disabled people out of nursing facilities to housing in the community through the Illinois' Colbert Consent Decree Program. This program was established to provide residents of Cook County nursing homes an opportunity to live more independently in the community setting of their choice. Access Living has its own Colbert team to help facilitate work under the program.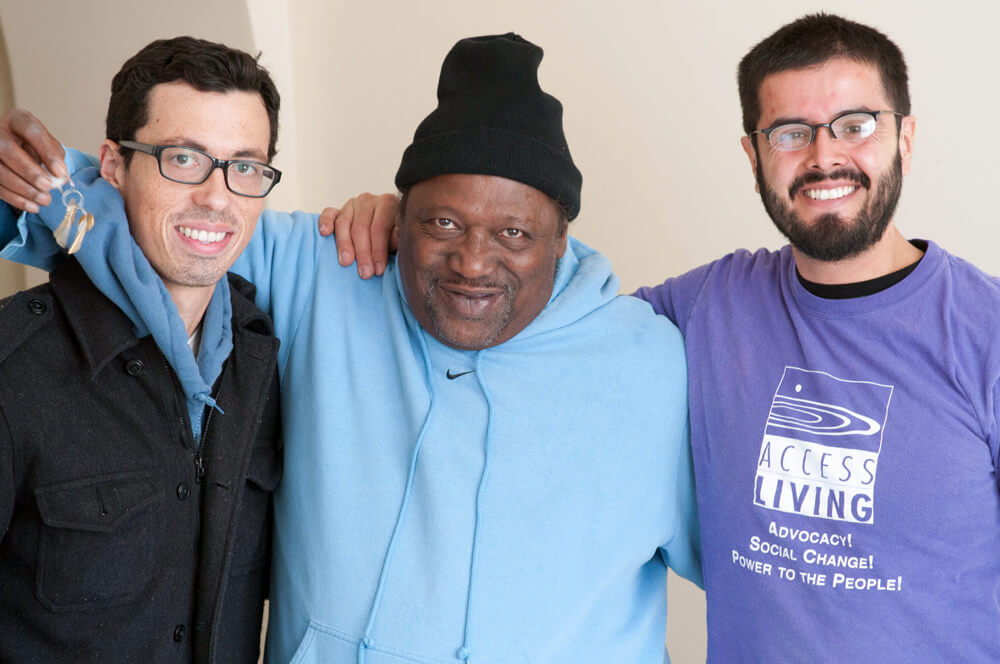 Participants must be referred to the Colbert Program to receive assistance in leaving a nursing home. Anyone can make a referral, including nursing home residents, family members, and friends.
After a referral has been processed, the resident will be contacted to schedule an evaluation to determine eligibility.
Next, the participant is assigned to a Managed Care Organization (MCO) that does an additional assessment to evaluate medical needs.
If a participant is able to live independently in the community (with supportive services if needed), they are assigned to housing locator agency. This may or may not be Access Living.
If assigned to Access Living, our Colbert Team will work with consumers to identify housing options, coordinate rental applications, furnishings, and other housing related services and costs.
Referrals also are available online.
Staff members at the Department on Aging can assist with Colbert Program referrals by telephone: (800) 252-8966.
---
Additional Support for Disabled People in Nursing Homes
Tim Pagani
Independent Living Skills Trainer
Access Living team members work alongside nursing facility residents as they transition into their chosen communities to assure they have the skills and resources they need to live as independently as possible.
We offer two programs for people with disabilities who have lived or currently live in nursing facilities:
Stepping Stones: a program for nursing home residents who want to develop independent living skills. This program is mainly available in specific nursing facilities. 
Step Ahead: a program for current and former nursing home residents who would like to continue learning new skills and meet others with similar experiences.