Bringing Disability to the Forefront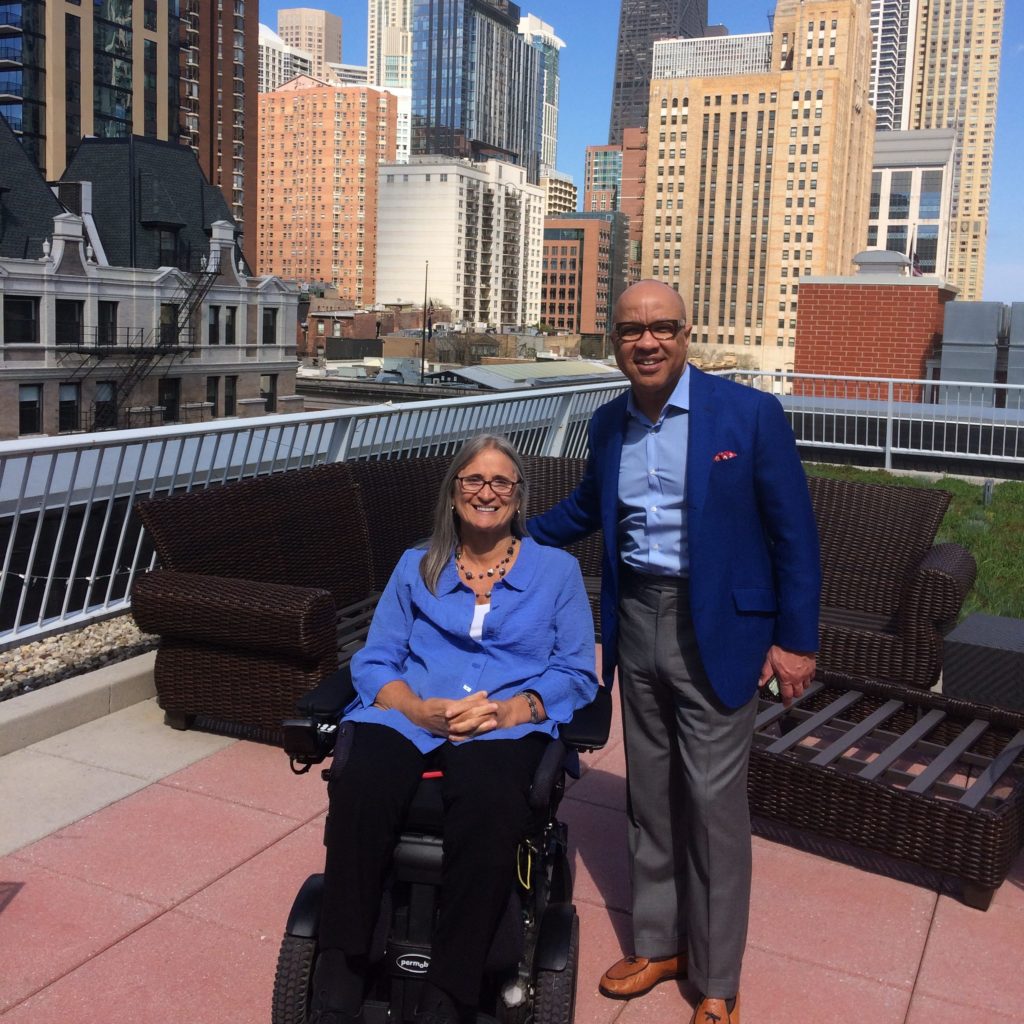 As the president of the Ford Foundation, I have the great privilege of meeting with visionary leaders who are on the front lines of social change. It is in this role that I came to know Access Living and to admire, adore and revere its founding President and CEO Marca Bristo. I knew her as an advocate and an activist, but also as my teacher, as my mentor and as my friend.
A few years ago, a number of people reached out to me in response to a well-publicized letter I wrote on the Ford Foundation's new-found focus on inequality. For all the Foundation was doing to fight inequality in its many forms, we failed to address how our work would disrupt the stark inequities that face people with disabilities.
It was clear that I needed an education on disability. And everyone I talked to said the person who would educate me was Marca Bristo. So I found this brilliant, dazzling, badass woman in Chicago and made my way as soon as I could to her doorstep. And very quickly, Marca Bristo taught me, and taught all of us at the Ford Foundation, about the history and the experience of people with disabilities.
She showed us the ways injustice, bias and prejudice impact people with disabilities, and how the Ford Foundation, if we were to be true to our mission of fighting inequality in the world, had to understand the fight and the potential of people with disabilities.
She reminded us that not only must we change policies and laws, it was also important to change hearts and minds. This is the type of work that Access Living knows well, and Marca helped bring transformative change to our institution. So much so that when it was time to elect a new trustee to the Ford Foundation Board, we were thrilled at the prospect of working side by side with Marca.
We were devastated when Marca called with the news that things did not look good for her. She was positive and hopeful even in delivering tragic news.
Marca spent her life fighting to ensure that people with disabilities had a seat at the table, and she lived by the maxim "nothing about us without us." On behalf of everyone at the Ford Foundation, I know she will always have a place in our boardroom and in our hearts. I am so grateful for her influence, her humanity, her humility and her hope.
I see so much of her in the army of people she worked with at Access Living. Her spirit and vision lives on in them. And I have no doubt that together, we can make the world a better place for people with disabilities.
– Darren Walker