Remembering Access Living's Founding CEO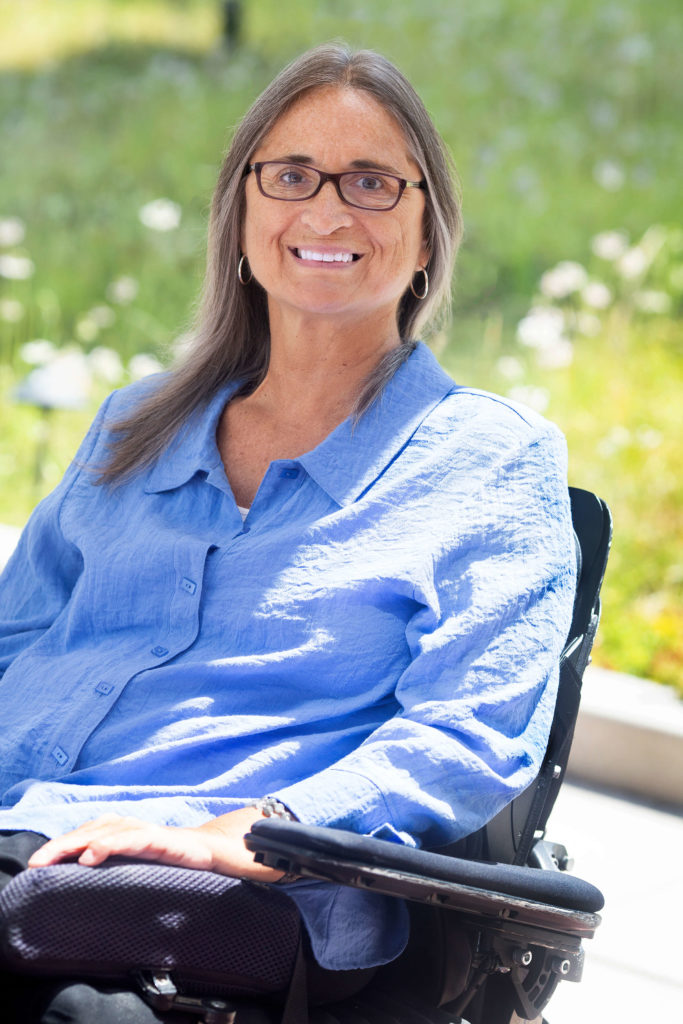 Access Living's founding CEO and internationally renowned disability rights leader Marca Bristo passed away on September 8, 2019 from cancer.
Paralyzed from the chest down in a diving accident at age 23, Marca became a staunch disability activist early in life and was named CEO of Access Living just two years after her accident.
Advocates from all fields recognized Marca's powerful – and sometimes deliberately
controversial – tactics. To work with Marca was to be part of a never-ending conversation about disability. 24/7, 365 days a year, she guided and mentored us.
That's why almost 40 years after Marca took the helm at Access Living, we continue to be a highly influential voice in the fight for equity and inclusion of people with disabilities.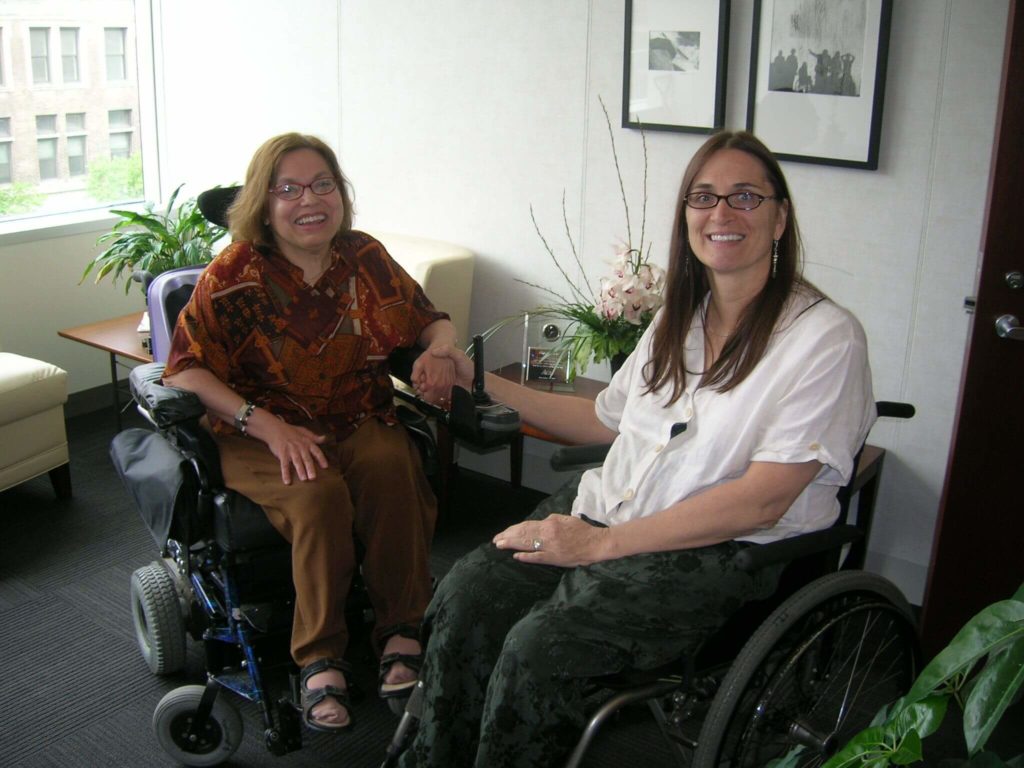 Marca was beloved in Chicago, not only for her ability to cement longstanding relationships, but because she saw opportunities that opened doors for people with disabilities. She was not a leader for just one community, but in solidarity with all. Because of Marca, Access Living is a place for people who wish to serve others and who are ready to challenge the status quo.
Marca did that herself and her advocacy never stopped. One of her crowning achievements was helping to author the Americans with Disabilities Act, the landmark legislation that granted people with disabilities civil rights, which was signed into law in 1990. Her efforts led to accessible buses in Chicago, the first fair housing program in the country to address disability discrimination, the inclusion of disability issues in domestic violence law, and the requirement for all televisions to have close-captioned decoders.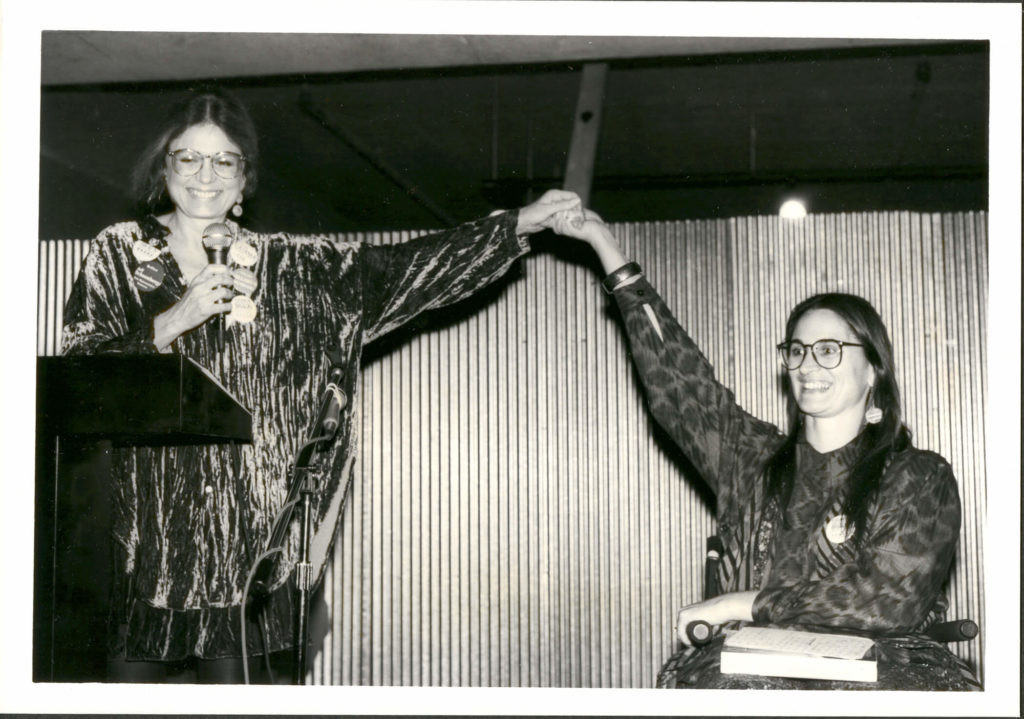 When asked about her advocacy work in a 2008 interview with Chicago Magazine she said, "That's part of the disability experience: taking risks and having a tenacious sense of can-do-itness. The things we've been advocating are not just for a marginal group of people; they're for the society as a whole. Disability affects all of us. It's time that we normalize and accept it rather than perceive it to be at the margins of
our society."
Marca, we miss you. We know you're still with us as we lead on. We aim to be champions of change and to lead from power as you did. Thank you for showing us how. We are forever grateful.