Then and Now: Access Living's Legacy of Impact
Annual Report for Fiscal Year 2019
1980

2019
We Are Access Living…
A center of service, advocacy, and social change for people with disabilities led and run by a majority of people with disabilities in Chicago.
We ignite disability power and pride, provide critical services so that disabled people can live independently, and break down systemic barriers to create a stronger, more inclusive society.
We envision a world free from barriers and discrimination – where disability is a respected and natural part of the human experience and people with disabilities are included and valued.
You can view our 2019 annual report through the navigation along the left-hand side of this page, or you can download it from under 'Resources.'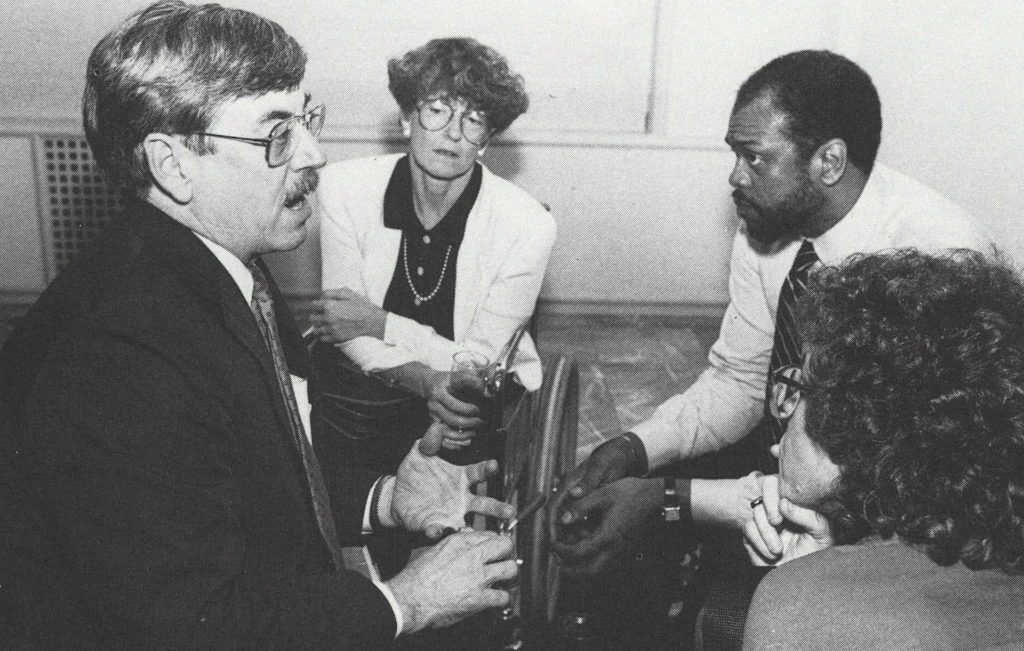 Our Board of Directors
Officers
Andrés J. Gallegos, Esq.

Board Chair

Robbins, Salomon, and Patt, Ltd.

John Schmidt
Kent Klaus
Felicia Rauls
Doug Dobmeyer
Kristin Weaver

Resource Development Committee Chair

Ben Lumicao

Nominating & Board Development Chair

Members
Jennifer Brown
Kurt Schulenburg
Tara John
Maury Fantus*
Cliff Weber*
Will Haffner
Kevin Fritz
Elliot Roth, MD
Joan Wolfensberger, PhD
Ken Bennett
Tuyet Le
Neil Hartigan
ShaRhonda Dawson
Shari Runner
Wilson Mantilla
Zak Kordik, MD

Modern Mental Health and Foundations Recovery Network

Mark Owen
*Deceased