Join a Community Organizing Group
Community organizing groups impact policy positions and help propel the disability rights movement forward. Develop your skills as a disability leader and influence important issues for disability rights as part of one of Access Living's community organizing groups.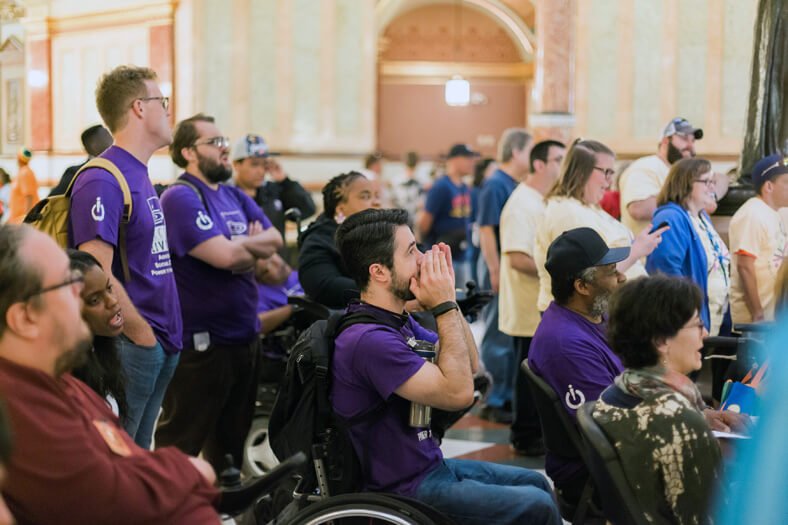 Members of Access Living's organizing groups meet to discuss pressing disability rights issues and plan collective actions to create the change our community wants when it comes to things like housing, transportation, racial justice, healthcare, and immigration.
Access Living organizing groups include:
Learn more about each organizing group by visiting their individual pages. You can also learn about our peer support groups.