The Disability Culture Activism Lab (DCAL)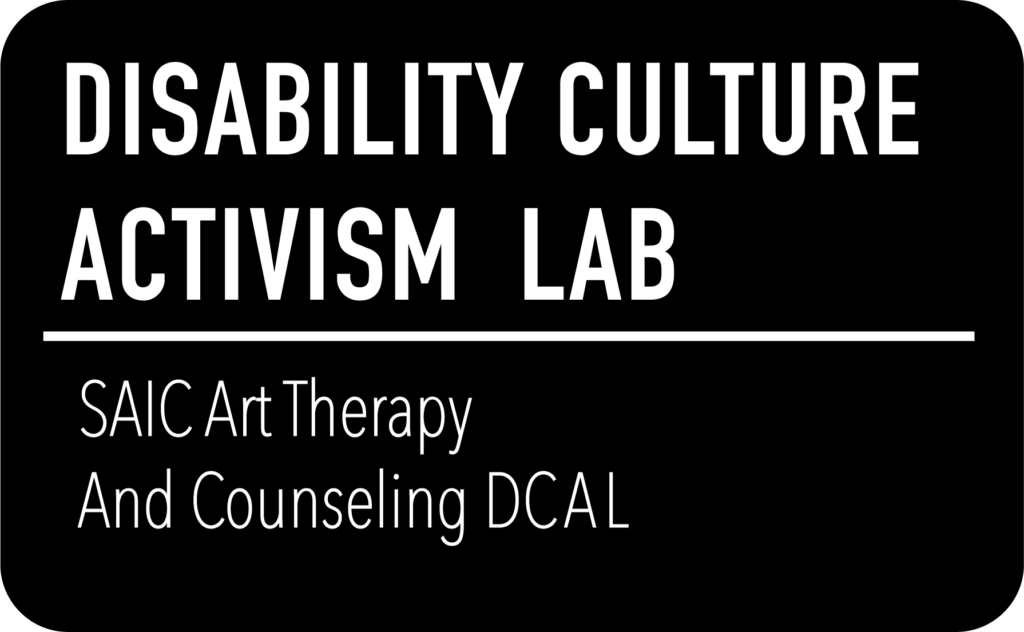 Hands-on learning about disability justice
What Is DCAL?
The Disability Culture Activism Lab (DCAL) is housed under the department of art therapy and counseling at the School of the Art Institute of Chicago (SAIC). DCAL is a platform for creative advocacy projects and disability allyship training. In partnership with Access Living's Arts and Culture Project, DCAL provides teaching and hands-on learning through disability justice–a framework that examines disability in connection to other forms of oppressions and identities. Using a peer support and collective care model, disability community members and SAIC art therapy graduate students collaborate as disability culture makers for social change.
DCAL Presents the Disability Portraiture Project
The Disability Culture Activism Lab (DCAL), Access Living, and the Disability Cultural Center (DCC) at UIC present the Disability Portraiture Project!
Do you identify as someone with a disability? Are you an ally to people in disability cultures and communities? You're invited to the Disability Portraiture Project! Let's build connections through creative arts engagement and document the presence of our communities. Join us! Have your portrait created by one of the DCAL advocacy artists, create a self-portrait, or create portraits of each other. No previous art experience required.
How to participate:
A DCAL advocacy artist will contact you to schedule a session via phone, video, and/or text-based communication.
As collaborators, you and your DCAL advocacy artist will decide on the length and number of sessions, depending on your availability and access needs.
Together, you can get to know each other, discuss creative ways of engaging in portraiture, and find personal ways to represent disability through art.
By participating in the Disability Portraiture Project, you and your DCAL advocacy artist agree to share your artwork with us.
We appreciate your participation and we're excited to meet you!
If you have any questions, please contact the Disability Portraiture Project administrator and DCAL intern, Anna Olson at aolson@accessliving.org.