Remembering Marca today and always
September 8, 2020 marks the one-year anniversary of Marca Bristo's death
She was the founding CEO of Access Living for nearly 40 years. As this anniversary approaches, we feel it is only fitting to pay tribute to Marca's life and legacy through the stories, memories, and remembrances of the many people whose lives she touched.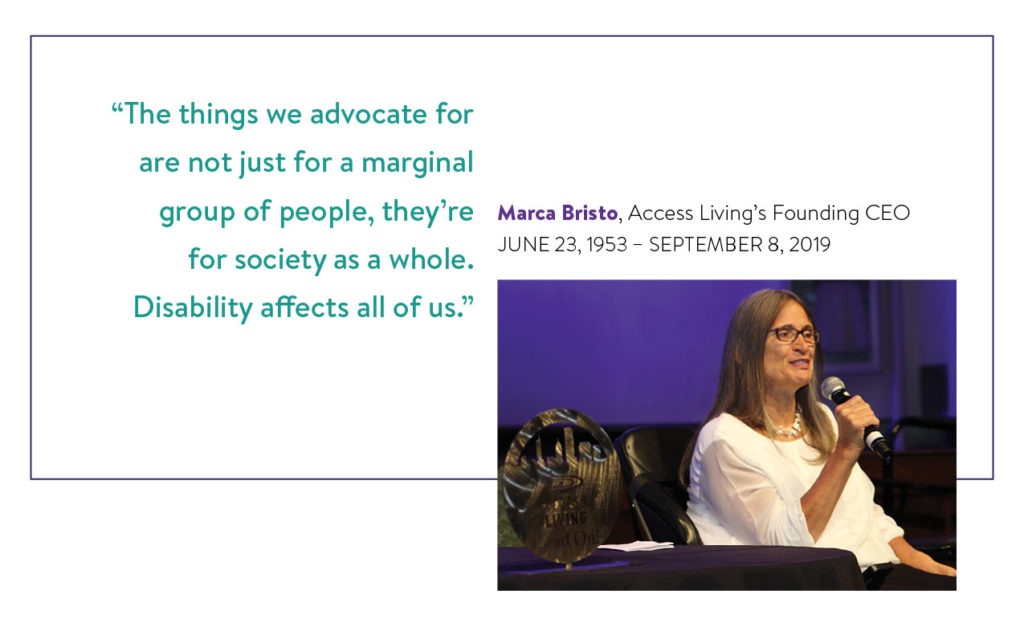 In Marca's words…
Shortly before Marca's death, the Ford Foundation sent a film crew to Access Living to capture Marca's decades of experience and memories of the disability rights movement. This video tribute, shown at her memorial services in Washington, D.C. and Chicago, is a result of those interviews.
We are asking for your stories, videos, and photos of Marca to honor her memory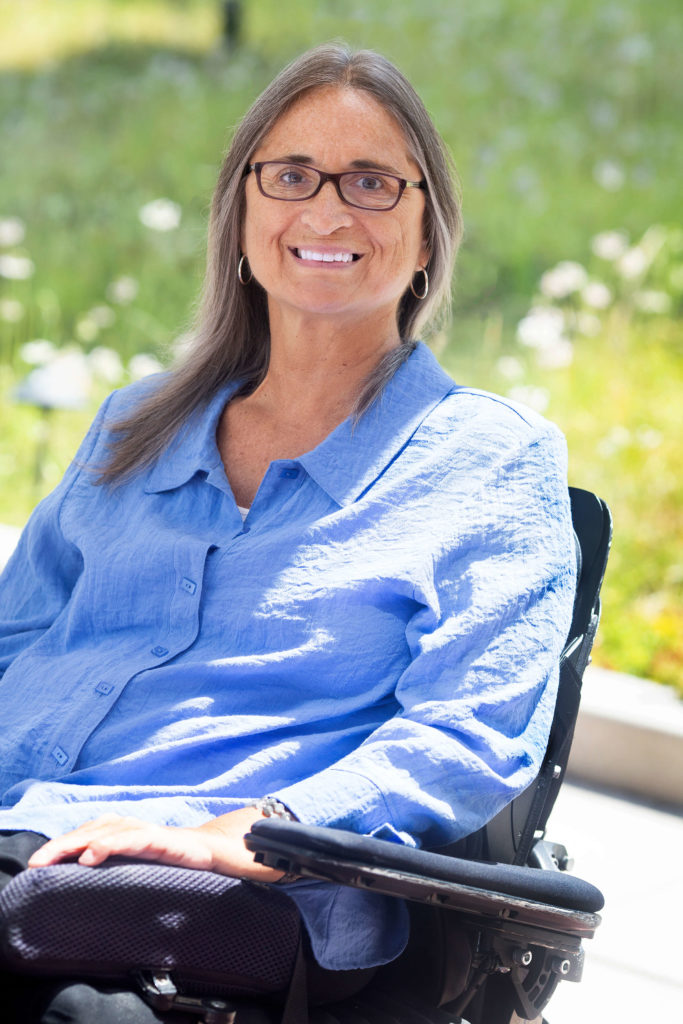 We're collecting your memories, stories, and experiences with Marca – both personally and with the disability rights movement for her memorial tribute wall, our archive, to showcase in our upcoming gala, and to share with her family. Use one of the prompts below, or create your own.
We'd love to hear about…
How Marca made a difference in your life
Your favorite Marca story
What you think of when you think about Marca's leadership
A way Marca mentored you, encouraged you to speak up, or moved you to take action
Anything else about Marca, her work, and her impact that you would like to share
---
Use the form below to share your memories of Marca
This form is closed for submissions.
Upload a video or picture of Marca you'd like to share with Access Living
View Marca's tribute wall
We will be adding to Marca's tribute wall as we receive new photos and stories. If you would like to add your own message please fill out the form above.
"You need to surround yourself with people who have gifts you don't have, and learn from them." — Marca Bristo