The 11th Annual Disability Culture Cabaret
October 25
@
1:30 PM
–
3:30 PM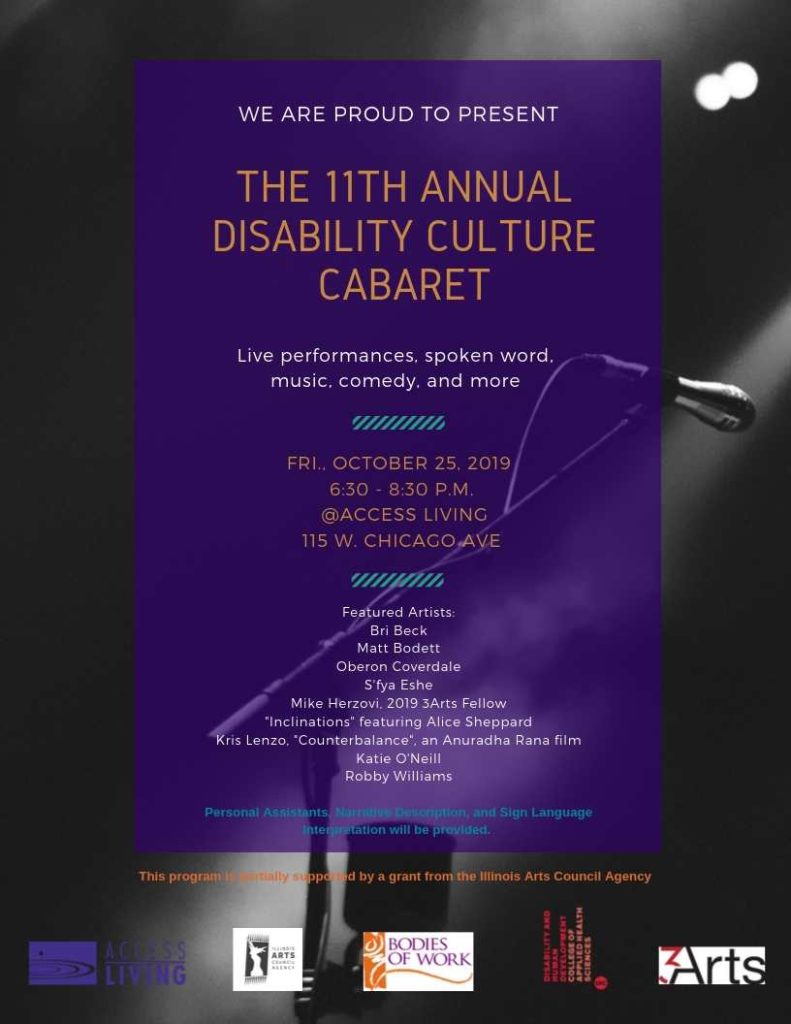 We are proud to present the 11th Annual Disability Culture Cabaret
Join us on Friday, October 25th, for live performances, spoken word, music, comedy, and more.
Featured Artists
Bri Beck, Matt Bodett, Oberon Coverdale, S'fya Eshe, Mike Herzovi, 2019 3Arts Fellow, "Inclinations" featuring Alice Sheppard, Kris Lenzo, "Counterbalance", an Anuradha Rana film, Katie O'Neill, and Robby Williams
Personals assistants, narrative description, and sign language interpretation will be provided.
This program is partially sponsored by a grant from the Illinois Arts Council Agency.
For questions and accommodation requests, please contact Jim Charlton, the Arts & Culture Project Coordinator.
Jim Charlton
Arts & Culture Project Coordinator
Related Events